Import
Get the entire demo content with just 1 mouse click
No Coding
No need to code! We already did all the coding for you
Flexible
Customize every aspect of your new site with total ease
Help Center
Knowledge base articles, theme user guide & pro support

Step into the world of eCommerce with ease
Great selection of product list layouts
User accounts, singles, Woo support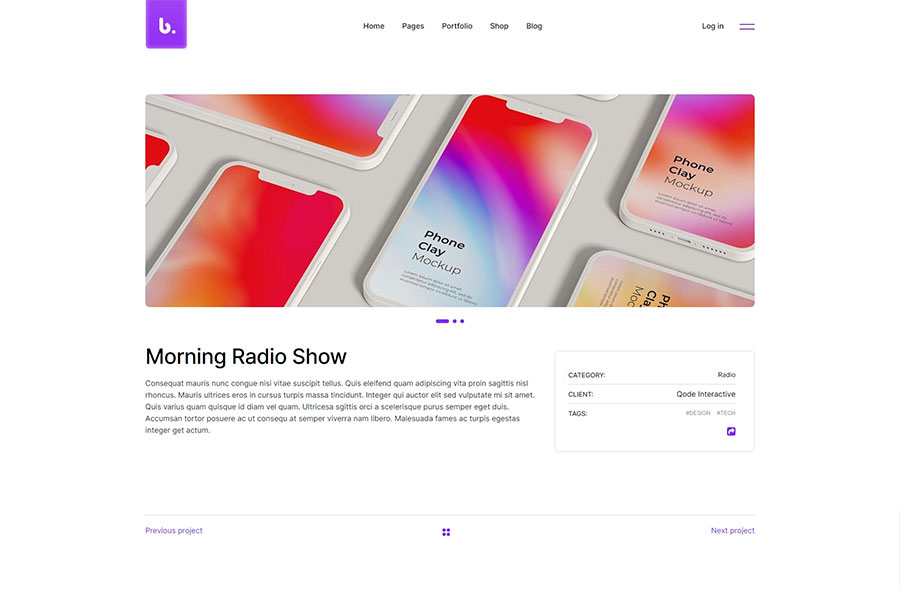 Becca's portfolio module provides you with a wide array of ways to present your projects to the world.
Bundled with premium images for your site!
Developed by premium authors, Qode Interactive


Includes a 6-month support
The perfect

platform
for SaaS and IT company websites
Get Becca, a theme that understands modern tech!